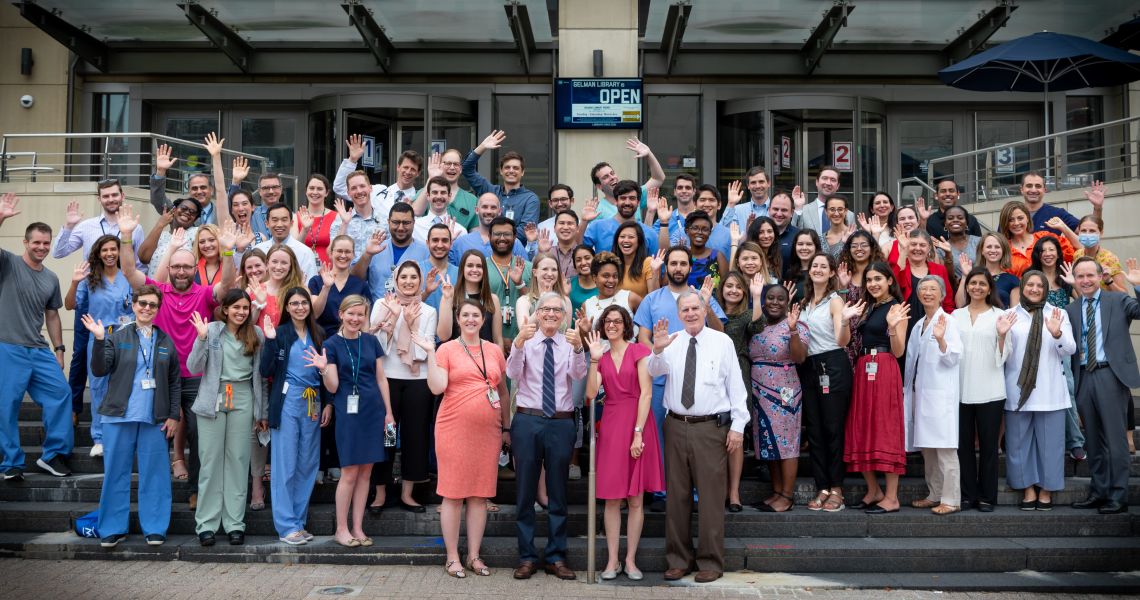 About Our Programs
The George Washington University Internal Medicine Residency Program a.k.a. #GWIMRes is a unique program that offers unparalleled training experiences to help trainees reach their maximum potential as future clinicians, researchers, medical educators, advocates, and leaders in their field. Our mission is to create a diverse physician workforce dedicated to social justice, intellectual curiosity and process-improvement to advance the health of all.
Our programs include a categorical medicine program, a primary care program, and a preliminary internship program. Our curriculum is intentionally designed to develop trainees who are skilled in patient-centered, evidence-based medicine; patient safety and high value care; healthy equity; and medical education.  Our incredible residents are diverse in experience and background which adds to the richness of the training experience and enhances the care for the communities we serve. Likewise, our approachable and supportive faculty are highly qualified medical educators, scholars, and leaders with expertise in various areas.

Lifestyle Medicine Pathway
The Lifestyle Medicine Track at GW is for those residents who want to improve their own lifestyle and gain the knowledge and skills needed to help their patients make and sustain healthy lifestyle choices. 

Unique Experiences
Research, leadership opportunities, community service activities, and diverse training sites and electives make the GW Internal Medicine Residency Program unique.

UMPH Concentration
Add a little UMPH to your residency! The Underserved Medicine & Public Health Concentration is designed for residents interested in careers in public health and serving the underserved.

About Our Residents
Our program has 110 smart, compassionate, fun, and diverse interns and residents. Alumni of our program are practicing physicians, medical educators, grant-funded researchers, and more.