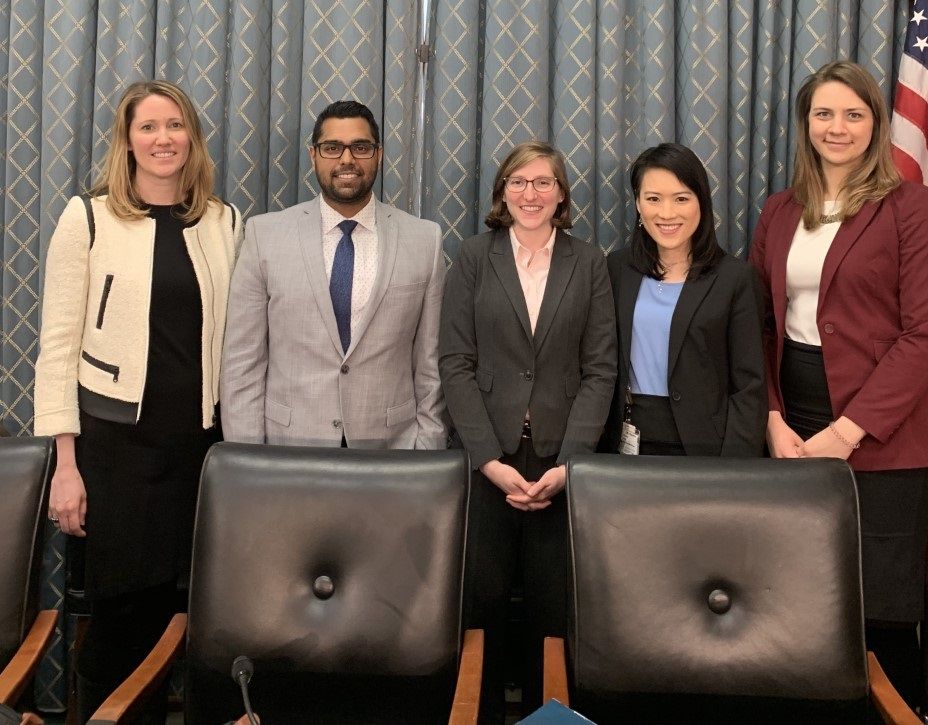 The GW Internal Medicine Program is committed to providing residents with the knowledge and skills they need to not just practice unsupervised clinical medicine but to be well-rounded physicians and scholars, equipped to advocate for and address the needs of their patients, their colleagues and improve the state of health care. Several opportunities below help us achieve these goals.  
All residents are required to participate in a scholarly project, including basic science research, clinical research, case reports, clinical vignettes, quality improvement, or medical education projects. GW has multiple opportunities for research in many fields. Residents perform research projects under the guidance of our clinical faculty, basic scientists at our School of Medicine and Health Sciences, faculty at our Milken Institute School of Public Health, faculty from NIH, or faculty from the VA Medical Center.
In addition to receiving training on how to lead a medical team, GW Internal Medicine residents serve on our Housestaff Council as well as GME and GWU Hospital committees.
Our program offers many unique experiences in diverse training sites, public health, quality improvement, and the humanities.
National Institutes of Health (NIH) clinical rotation
GW Milken Institute School of Public Health
Quality Improvement & High Value Care curriculum
Underserved Medicine & Public Health (UMPH) Concentration
Health Policy Elective
Evidence-Based Medicine Elective
Medical Education Elective
Medical Journalism – ABC News Elective
Cuentos Literary Magazine
Off-site Workshops
Many of our residents enjoy community service, and our residency program seeks to foster and support these activities. While individual residents may also perform their own service, the residency program provides residents with the opportunity to serve their community while working with local organizations.