Hello and welcome to GWIMRes!   
A message from the Program Director:
Welcome to #GWIMRes! I am excited to connect with you.  We hope that by exploring our site, learning about our amazing residents and our clinical, curricular, and research opportunities, you get a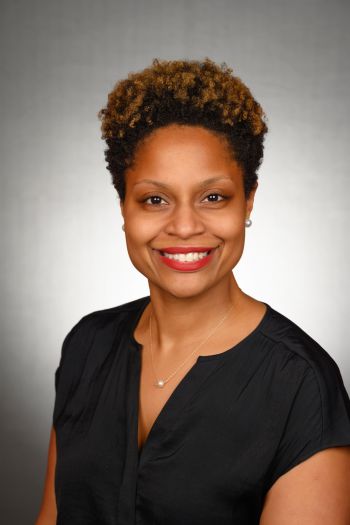 glimpse of why it's my totally unbiased opinion that the George Washington Internal Medicine Residency Program aka #GWIMRes rocks! 
Our program is thoughtfully designed to develop well-rounded trainees, equipped with a broad knowledge and skill set across the spectrum of internal medicine. Our faculty, some former GW residents and fellows, are some of the most brilliant, talented yet approachable clinicians, scholars, and leaders in their field and are dedicated to educating the next generation of world-class physicians.  However, our residents are really the highlight of our program – a close-knit group of such caring, skilled, and dedicated individuals. Words can't even describe the incredible impact our residents have on the lives of our patients, each other, our faculty, and our institution.  Our past residents are outstanding clinicians, researchers, medical educators, advocates, and leaders in their fields. Many of our alumni keep in touch with each other and the program, a testament to the lifelong bonds formed and positive impacts of their training experiences. 
Being a part of the GW family as faculty for the past 11 years has been such a rewarding experience for me personally. At GW, I have honed my own skills as an internist, HIV specialist, medical educator, scholar, and equity advocate. However, serving as residency program director, working with such an amazing, supportive group of residents and faculty to finetune our comprehensive residency training program is the greatest honor.  I live, work, play, serve, and raise my kids in the District, which is unfortunately rife with inequities. I remain committed to "advancing the health of all" and feel fortunate to work with this rich community committed to doing the same. 
At GW, we recognize justice, equity, diversity, and inclusion as an integral factor in promoting health equity, improving the lives of those we serve, and achieving institutional excellence. We continue to use an inclusive, holistic framework to recruit, match, and support talented residents that are: 
Diverse in interests, backgrounds, identities, experiences, & thought; 

Passionate about learning and growing together; 

Care deeply about our patients, team members, and community; and 

Value teamwork and an inclusive, supportive learning environment. 
I invite you to explore our website more, take our 360º photo tour, view our Missions and Aims page, and follow us on Instagram @gwimres @gwpcp. Hopefully, you will have the opportunity to connect with our residents and faculty and see for yourself just what I'm talking about when I say #GWIMRES rocks! 
Be well, 
Chavon Onumah, MD, MPH, MEd, FACP 
Internal Medicine Program Director 
General Internist, HIV Specialist, proud mother of 2 boys 
#GWProud 
A Note about Virtual recruitment:  Your interview day will include opportunities to meet residents and faculty, to get more detailed information about our program, and to ask any remaining questions you have but please do familiarize yourself with our website. 
A note about communications for applicants:
If you are a potential applicant for our awesome GW IM residency program, we are honored and sincerely appreciate your interest! To be equitable to all applicants, I will not respond to emails regarding applications but my non-response does not mean lack of interest. Program signals through ERAS are a great way of letting us know you are particularly interested in our program. 
We adhere to the NRMP Match agreement, the Code of Conduct, and AAIM policies for application season and post-interview communication. If you have specific questions about our program or the application/interview process, please review our website or email us at imresprg@email.gwu.edu. Best wishes on a successful match!